"Teen's Key" Charity Sale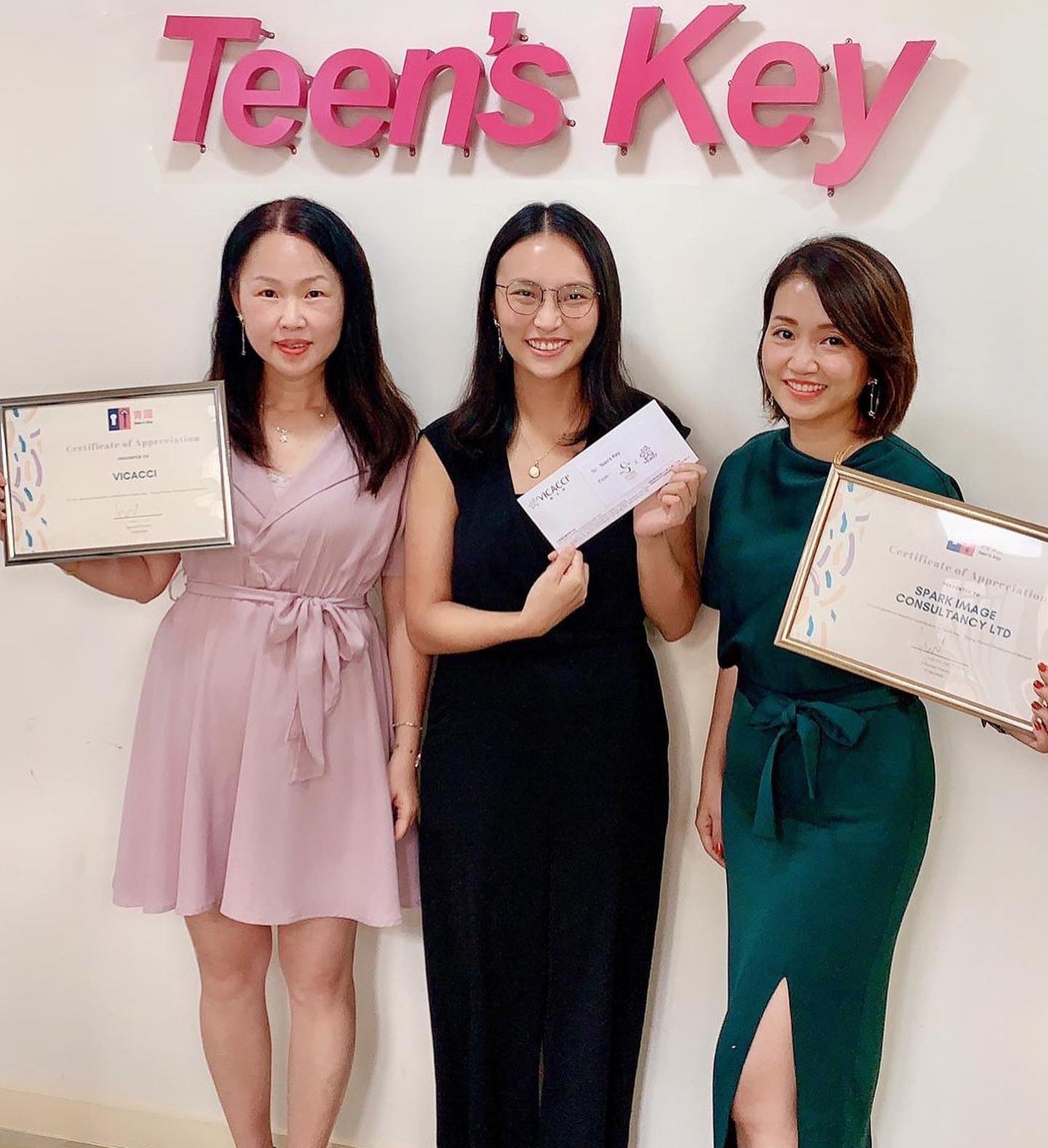 It is Vicacci's pleasure to have an opportunity to crossover with Spark Image Consultancy Limited and held this meaningful charity sale namely "Teem's Key".
The respective charity sale has been successfully ended. We are going to donate all of the profits to "Teen's Key" as charitable purposes. We are truly thankful for the support from all of you in the past two months. 
"Teen's Key" has been committed to improve the situation young female and teenage girls edge groups are facing. They provide them with consultancy on academic, career and health. Even further educate them with proper sex education and advice on career seeking.
Vicacci hopes to help this group of female to find their values and create their own personal legend. Just like the glaze of stars are not inapproachable, all we have to do is to grasp tight the starlight by then we could always be the ones glowing in the dark.