Vicacci's new store opens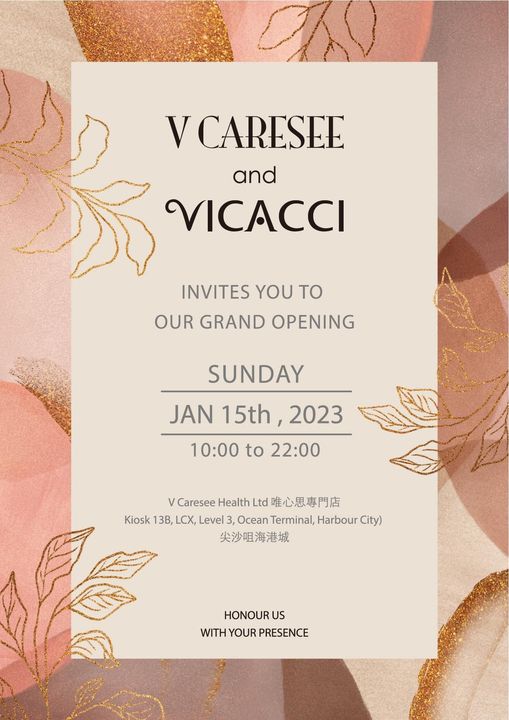 13-1-12023
V Caresee Vicacci Harbor City PopUpStore
Will be on January 15th Sun 10:00 to 22:00
Tsim Sha Tsui Harbor City
Kiosk 13B, LCX, Level 3
Ocean Terminal, Harbor City
Thank you all for your support
we can move on
This time the popup store is my step towards a new
An important step in the milestone!
I will try harder
Develop and manufacture high-quality products for everyone!
new opening period
Surprise offers are coming!
Welcome everyone to visit and guide!
V Caresee products are made with heart
Always protect you and give you the best protection
Vicacci's unique designs and handcrafted jewelry
Make sure that every Vicacci product is
In line with our professional production standards.